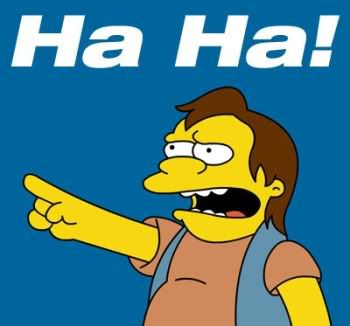 So Tuesday's All-Star game brought in its
lowest Nielsen ratings ever
. There's a good excuse for that, right?

NBC's competing "America's Got Talent" averaged a strong 3.3 adults 18-49 rating, while ABC's "Wipeout" scored its best-ever rating for a rerun, a 2.7.

The cable competition was even tougher. Discovery Channel's "Deadliest Catch" drew a series-high 8.5 million total viewers, the third-most ever for any show on the network and among the top shows on all of cable this year, for the episode in which Capt. Phil Harris passed away.

USA's "Covert Affairs" became the most-watched new series this year on cable among adults 18-49, where it drew 2.1 million, and lead-in "White Collar" premiered to 4.3 million total viewers, up 16 percent over its winter average.

And the series finale of MTV's was-it-scripted-or-not "reality" series "The Hills" drew 3 million viewers, easily a season high and up 72 percent over its season average.
Sigh.
Bud Selig is very good at his job. Unfortunately, that job is making his fellow... oops, wait, he's not officially an owner any more, is he? His job as commish is making his ex-fellow owners more money. It's not protecting the legacy of the sport.
I'm not a sepia-drenched romantic about the good old days of baseball, when bennies and racism were all the rage, but the fact of the matter is that the All-Star Game isn't special any more, and no amount of "This time it counts!" World Series home field bullshit is going to change that.
As long as there is interleague play during the regular season (a gimmick which loses more of its box office appeal every season), no one will give a damn about an interleague exhibition game. Period.